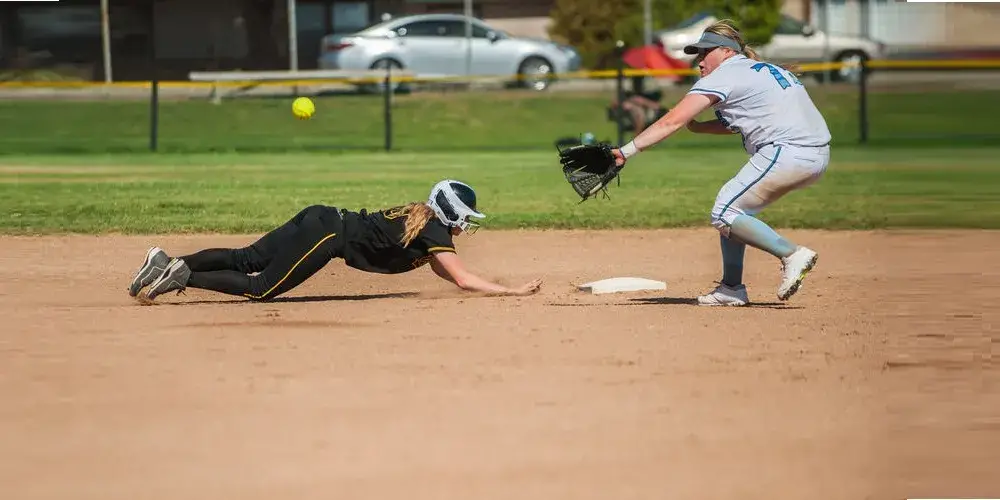 Do you know someone who is looking to join a softball team?  For most new players, Softball is a great way to get together with friends, stay active, and have fun. Whether you are a beginner or an experienced player, you should be able to find the right team.  You may have been watching teams and are thinking of trying out for one. You might even have been invited to join a local team. Finding the right team is key, but it can be overwhelming. With a little bit of research and knowledge, you can find the perfect environment for you.
What To Look For
There are many different types of softball teams, and they can vary in terms of skill level, team composition, and location. When looking for a team, there are a few factors that are important to keep in mind.
Skill level
What is the skill level of the team? This is one of the most important factors to consider. Ideally, you should be playing with people who have a similar skill level to yours. Playing with people who are better than you can be frustrating and discouraging, and playing with people who are less skilled than you can be just as frustrating.
Age
Is the team in your age group, or is there a mix of younger and older players? What is the average age? Is there a minimum age requirement? If you are looking to play with players who are around your age, this is an important consideration.  Sometimes  player who is more skilled than their age group, will play up and with players who might be older.
Location
Where are the practices and games held? What is the travel distance? Is there a travel softball league? If you are looking to join a team close to home, you may want to prioritize this factor. If you are willing to travel for your team, you may want to consider joining a team outside your area. If you are looking to play on a travel team specifically, then this is another important factor to consider because there might be additional costs.
Tips
The first thing that many players do is check with their friends.  Or there might be a team you like that might have openings.  These teams might have try outs or you might be able to just contact the coach.  The internet is also a great place to check.  Look for the type of team that you want to play on in your area.  Social media is also a good place to look.  There are many Facebook pages that advertise for players.  If you are a beginner, contact your local league or talk to friends at school of in your social circle to see where there might be opportunities.
Things to consider:
are their openings on the team
team skill level
team structure
how do you join
are their tryouts
what is the team culture
Finding the Right Team
There are a few strategies you can use to find the right team for you. You can try to find a team on your own, use a softball website, or try to find one through your local sports association or local community center. These resources can be a good place to start looking for teams.  If you are new to the area and don't know anyone, this can be a great way to meet new people.
There are also many different types of softball leagues, including indoor and outdoor leagues. Indoor leagues are typically played during the winter months as a way to stay active during the colder months. Outdoor leagues of course are typically played during the warmer months of the year.
Types of Softball Teams
There are many different things to consider when finding a softball team. You can join a team that plays in a fun league, or there are more competitive and travel teams if you are more skilled and want to advance your softball skills.
League  or recreation teams:
League softball teams play in local softball leagues. They may play once a week or once a month. League softball is good for beginners or people who don't have a lot of time to commit and want to play a few times a month. They typically play for fun and are might be made up of players of all skill levels
Travel teams
Travel teams play in tournaments across the state or country and sometimes even around the world.   These teams are likely more costly, are a higher skill level, and require more of a commitment from the players and their families.
House/pick-up teams
House/pick-up softball teams are teams that play in a league with other teams and might have an open slot for a team in that league.
Little League Softball
This softball offers competitive leagues for girls from 6 – 16 years of age.  There is even an international Little League Softball tournament.  This is a part of the Little League Baseball.
Slo Pitch Softball
Slow-pitch softball is typically played among friends or family members in a casual setting.  It can however be just as competitive as fastpitch softball and includes tournaments as well.  This game is more popular among adults than minor softball players.
Questions to Ask
When you have narrowed down the teams in your area, you can then go through the process of contacting them and getting more information. Before you contact a team, you may want to ask yourself a few questions about that team.  Do you know any of the players on the team? Does the team play at a time that is convenient for you? – What is the skill level of the team? Are you a good fit for the team? What is the age of the team? How many people are on the team? Can you contact the captains or leaders easily? What is the team's level of commitment? Are you committed to the team?
How to Join
If you have found a team that you would like to join, you can follow a few steps to make sure you get on the team.
Contact the coach
Let the coach know that you are interested in joining the team and why you would be a good fit.
Attend a practice
Go to a practice and meet the players on the team. See if this is a good fit for you and for the team.
Attend a game
Go to a game to get a better sense of the team culture and dynamics
Commit to the team
If you have attended a practice and game and feel that this is a good fit for you, you can then commit to the team.
Benefits
There are many benefits of joining a softball team, including improving your athletic skills, meeting new people, and feeling part of a community.  You will be training with other players and working on your footwork, throwing technique, hitting skills, fielding, and more. Joining a team is a great way to explore different sports, disciplines, and activities. It also allows you to make friends with people around your age who have similar interests.  This great game can also help increase your confidence and self-esteem as well as teach mental training skills.  These can be useful for many situations outside of sports.
Resources
There are many resources available for softball players, including online forums, Facebook pages, and many association websites. There are also many books about the game that you can find on various sites and book stores.  Enjoy the game.