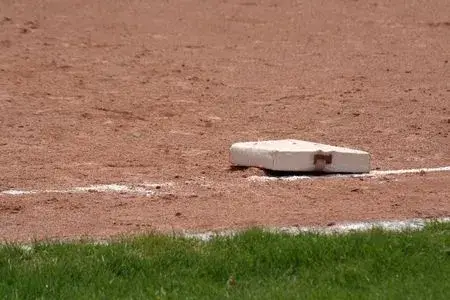 The most important thing any coach can be is prepared.  That means prepared for anything, even the things that you do not want to happen.  By making sure that you have a softball emergency action plan, complete with your first aid kit and up to date medical forms, you will not get caught trying to figure out what to do.
Softball Emergency Action Plan
By having everything in place, there will be no confusion as to what to do when an injury occurs or even after heat stroke from playing in the heat.  All of the necessary pieces are in place and ready to activate at a moments notice.  It is also a good idea to have 2 EAP's on file in case something happens during the process.
EAP Checklist
Charge Person who takes control
Call Person who calls emergency services and the players parents if they are not in attendance
Map of the area and directions to closest hospital
Address of the park
Location of first aid kit and player information forms
First Aid Kit Checklist
The First Aid Kit checklist will be useful when building and maintaining one of the most important items you can have in your dugout.  It should be placed in the same place all the time so that in an emergency it can be accessed without thinking.  Along with it shod be the medical forms for your players in the event that someone has to be sent for further treatment.   By having 2 copies of the forms in your binder, you can simply send a copy with the player (with parental consent unless they are adults of course).  They need to be in a safe place where they can not be accessed by others due to privacy issues.
sterile gauze pads
adhesive tape
roller & triangular bandages
adhesive bandages in assorted sizes
scissors
tweezers
safety pins
ice packs
disposable gloves such as latex gloves
flashlight with extra batteries
antiseptic wipes
pencil and pad
emergency blanket
syrup or ipecac
eye patches
thermometer
first aid manual
sterile container for waste
feminine hygiene products
Download Checklist
Medical Information Sheet
I am also including the information you may want to gather for your medical forms.  It is also a good idea to have them for the coaches on the team as well.  There have been incidences of coaches getting hurt during games or practices.
Player's Name
Parents Name
Address
Home Phone Number
Work Phone Number
Cell Phone Number
Email Address
Alternate Contact Person
Alternate Contact Person Cell Number
Player's Birth Date
Number of years played
Physician's Name
Physician's Phone Number
Player's Medical Number
Medications
Previous injuries
Allergies
Any Medical Conditions
Other Important Information
The best way to minimize stress during an injury or emergency is to be as prepared as possible and to minimize the amount of decisions that need to be made.  You could also delegate the task of regular updates and maintenance of the emergency action plan and first aid kit to a manager or someone who is in regular attendance of games.  As I have mentioned in previous posts, it is a good idea to find out if anyone that is there most of the time is trained in emergency situations such as a doctor, nurse or firefighter.