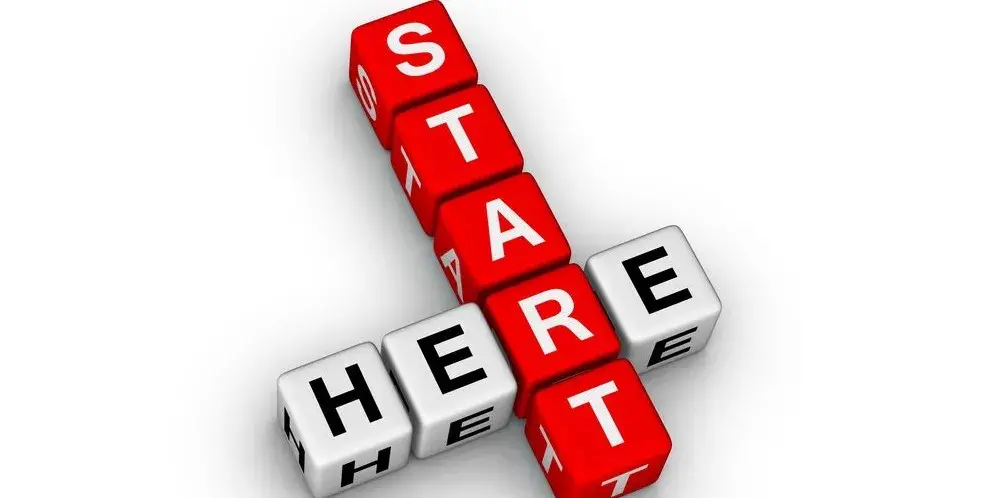 One of the most frustrating things in softball is when things are not working your way and you feel like there is nothing that can be done to change it. There are many controllables in softball that we do not consider.  By knowing what the controllables in softball are, and giving them some thought you can control how they affect you. Umpires calls or the opponents can be the perceived cause of distraction and decreased performance in almost any sport. The key to dealing with these distractions and frustrations is knowing what you have control over and taking that control to make sure that you do not get wrapped up in what you do not have control over.
Types of Controllables in Softball
Opponents
Opponents are something that we do and do not have control over. We can control to a degree their choices in reaction and actions in a sport like tennis where you return the ball to a specific location causing them to move to that location and choose their swing based on that location. The next part of that action is not in your control. How they actually respond to that return as far as location and top spin is now something that you respond to based on how they are attempting to control your action.
In a fast moving sport like basketball, hockey, rugby or soccer, you do not have time to choose how you are going to influence your opponents actions or reactions except that you are trying to do the opposite of what they are attempting to make you do.  In a sport like gymnastics, you have total control of your performance because it is not dependent on the actions or reactions of your opponents. The final score you receive depends on your performance only and the outcome of the event will depend on the performance of your opponents as well which you have no control over.
In softball or football you and your team have some control of the number of runs or points that you score, and this is the same as an individual sport. That being said, you need to be able to control your opponent's number or runs or score by your reactions to their actions. It is kind of complicated at first, but once you understand it everything will make sense.
Umpires
No one ever has control over how an umpire calls a game. The only control you have is whether you cause obstruction or hit the ball into foul territory or throw a ball out of play.  Umpires are a common frustration for many but the sooner that you can realize your lack of control over how they view the game, the less frustration you will experience. Umpires come from their own backgrounds with their own stresses and levels of experience. All of these things will have an effect on how they call a game. Use your mental training skills to focus and re-focus when you are feeling frustrated by a call or a missed call by an umpire.
Spectators
How many times have you heard comments from spectators that are disrespectful to someone on your team or another team or even towards you. Next time you are at a softball game, notice the spectators and imagine how you would react if you were a player on one of the teams. How do you think the actions would be distracting? How can you use mental training skills to keep your emotional control in such a situation?
Coaches
Executing skills and worrying about what the coach is thinking can actually be more of a distraction than a help. By worrying about the coach, your performance will suffer because of anxiety and stress. You can not control what your coach is thinking and to try to control them will take away from your enjoyment and will even add stress and anxiety if you worry about whether you will be playing in the next game or not.
Teammates
We can not have control over what our teammates do or how they perform. There are times when you do have an effect if you are involved in their skill such as if you throw a ball to them or if you are the first base player and need to catch the ball that your teammate just threw a little off target. It is important to know the level of control you have if any, so that you can prevent any unnecessary stresses.
Softball Environment
You have no control over the softball environment unless you are the one that develops and builds it. The best way to approach this lack of control is to prepare for competing in that environment. For example if you are playing at your home field, you are already familiar. If you are going to an away tournament, do what you can to familiarize yourself with it. Be aware of the weather that might be expected for the tournament and if possible, practice in that weather to be familiar with it. For safety purposes do not practice without taking the necessary safety precautions.
Softball Equipment
Your access to quality equipment is dependent on your budget or the budget of the team or association you are competing with. It's critical that you realize the potential of your equipment and learn to compete within those parameters. For example you might not have expensive bats, but that does not mean that you are not capable of playing well. Use what you have and play the game instead of the equipment.
You
Yes, you are a controllable. How you approach your training and competition is going to have the biggest effect on how you improve as a player and enjoy your experience. This is sometimes harder to control than things outside of you that you think you have control over. This sometimes makes you the last thing to be considered when the frustration begins. Use the information that you have been learning about to this point, to refocus and reclaim the things you have control over.  By being as prepared as you can and planning as much as you can, you can minimize how your environment might affect you negatively.
Youth and Controllables
More often than not, youth have no control over most of the things within their sport. I believe that it is a good idea to let children experiment with control with some things in softball like the team rules. This will be helpful as they are learning what they do and do not have control over. Safety of course is the number one concern and there are many ways that you can give youth control that is safe and effective.  Some great ideas include:
team rules
selected team training drills
selected competitions
I have had great success giving youngsters as young as eight years old control over the things listed above. It is amazing how well they respond to this type of activity that also helps them to begin developing their own self direction.
Adolescents and Controllables in Softball
I found that there is a fine line between giving too much control and not enough control in this situation. It is critical that teenagers feel they are a part of the process and that they are thought of as contributing members to the team's success. I found that when they felt more in control , they were much more responsive and were more likely to offer assistance with different tasks and developments of the team. It was awesome!
Adults and Controllables in Softball
As adults the tendency is to feel like we have more control than we actually do. This task of determining the controllables and working within those parameters is an awesome tool that will only make your practices and games better. Make adjustments as you move through the exercises and then if you like you can even transfer the skills to your daily life.
Practice Makes You Better
Awareness and practice with controllables in softball is the key to success. Being honest and then taking responsibility for what you have control over such as your own performance skills and your conduct. Your physical, technical and mental training skills can only be improved if you make a decision to improve them. By using the skills you have learned through this site and other experiences, you can plan your own destiny within your abilities.
As you consider this topic, think of actual situations where you felt you did or did not have control over the topic being discussed. Talk with others and observe what happens in your softball environment. When the outcome is on the line is usually when people have a hard time with controllables. Take every opportunity to practice this skill. Use it in your daily life as well.